Have You Ever Thought Of Becoming An Online Influencer? If So Youtube Marketing Can Help You Achieve That.
Before We Talk More About Youtube Marketing Lets Look At What Youtube Is All About.
Want to go straight to the Techniques –> Click Here
YouTube was launched in February 2005 and since then it has emerged as one of the major sources of entertaining content where several people upload their videos every day.
And there are more than two billion YouTube users globally who interact with each other through these videos.
Moreover, YouTube is not just a platform for the entertainment purpose where people just upload their videos and interact with their audience.
But it is also one of the major online income generators and it is believed that YouTube is the most preferred digital marketing platform by various reputed organizations as well as individual Digital Marketers.
Furthermore, YouTube is the second largest Search Engine on the Internet and as a result, YouTube will definitely help you to improve your Online Influence as well as your brand Identity.
So, it is clear that you have enormous opportunities to do something extraordinary on this platform.
But don't forget that there are millions of people who are taking advantage of this platform.
Which means that you will face a sturdy competition when starting up.
But if you really have that aptitude to attract the audience and the dedication towards creating high-quality and unique content then YouTube is all yours,
You can make significant profits and Identity through YouTube Marketing.
So do you have that passion and dedication to upload videos in order to create your face value or maybe your brand presence online?
Are you willing to live a new and exciting life by taking advantage of YouTube marketing?
Well, here are some YouTube marketing tips that you must follow in order to monetize your business and build a successful brand presence.
How to Create a YouTube Channel?
In order to start making money through YouTube, first of all, you will have to create a YouTube Channel where you can post your videos and interact with the audience.
So, if you have decided to do something extraordinary on this platform I hope that you are well aware of the competition.
But before creating a YouTube channel, it's very important for anyone to take out some quality time to plan, film, edit, market and analyze your content on a regular basis.
Moreover, you will also need to define your brand's goals.
And along with that, you will also have to plan for how your video can precisely help you in achieving these goals.
If you are capable of devoting a fixed amount of time and some energy into the platform,
You'll surely be able to create engaging and valuable content for your lovely audience.
How to Create a YouTube Brand Account?
To position Yourself as a brand and access all the extra feature like adding moderators or admins to your youtube account,
You should make be careful to make a Brand Account rather than a Personal Account.
You can create your YouTube Brand Account by following these simple steps:
After you log in to YouTube, click on your account module and then click on "My Channel" in the drop-down menu.
You can easily find an option for creating a channel right away but don't enter your name and click on "Create Channel".
You have to click on "Use a Business or other Name" at the bottom in order to create a Brand Account on YouTube.
Now, you will be redirected to create a Brand Account. Enter the name of your Brand Account and press "Create".
Moreover, you don't need to worry about the name of your Brand Account on YouTube even if you are not sure about the name.
Because you can update or change your Brand Account name whenever you want from your account settings.
Congratulations, your Brand Account is successfully created and now you are all set to upload your amazing videos and promote your products or services through YouTube.
How to Set Permissions for your YouTube Brand Account?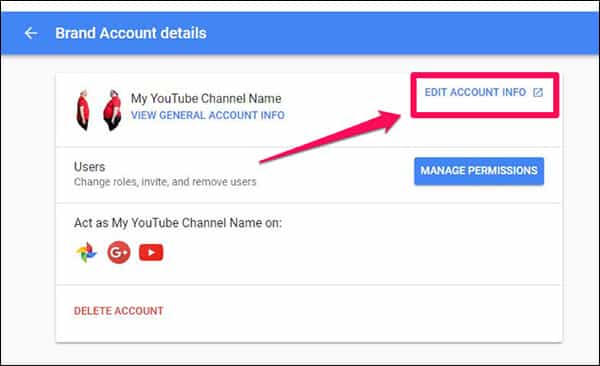 If you are running an organization then you will definitely need a team of digital marketing professionals who can help you with promoting your content on the platform.
You shall decide who on your team really stand in need of the access to your Brand Account.
After you grant access to your team members, they can easily manage your channel through their Google Accounts.
Furthermore, there are 3 role options available for the team members who are granted access to manage your channel. The roles available are as follows:
Owner: The Owner has all the powers of the Account.
The owner can do whatever he/she wants and he/she can add or remove managers, edit business information, respond to reviews, and can perform all the necessary tasks.
Manager: Managers have almost all the editing and managing powers as Owners have, but they cannot add or remove any page roles or remove listings.
Communications Manager: The role of Communications Manager is to perform various actions along with responding to the reviews
But they cannot upload the content and they cannot even use YouTube's video manager or view analytics.
Optimizing your Videos for SEO
Now, you must have started uploading your videos on YouTube but that will not be enough to attract the desired number of audience.
You will have to optimize your videos for Youtube Search (Search Engine Optimization) in order to attract more audience towards your content and build a brand presence online.
As we know that YouTube is the second largest search engine, so creating engaging content is a must.
There are various ways to optimize your video so that they can easily rank higher on both YouTube as well as in the Google search results.
If you want to become a YouTube marketing pro then, first of all, you will have to create and optimize your video's metadata.
Metadata becomes very important and plays a vital role in giving information about your video to the viewers.
This may include the title of your video along with description, tags, category, thumbnail, subtitles, and closed captions.
Providing the correct information in your video's meta description becomes very necessary as it helps Youtube to properly index your video and it appears on the top whenever people search for the related keywords.
Moreover, you have to be straightforward and condensed while thinking of your meta description.
Always keep in mind that you promote your videos with the related keywords.
there are numerous crucial factors that affect your search results ranking on YouTube.
Some of the most important video factors for ranking your videos on YouTube are:
Keywords of your Channel: Always use the related and correct keywords so that YouTube knows well about the content of your channel.
Video Headlines and Description: You will have to conduct proper research about the keywords in order to find out about what your audience is looking for.
And you can use these keywords in your video titles and your descriptions for better results.
Video Tags: Your videos can perform much better if you add Keyword tags to your videos.
You can also use tools such as Tubebuddy and find out which ones perform best, And its free.
Watch Time: The total watch time of your videos is a major contributor to the ranking of your videos. The bigger the watch, the better the video performs.
Thumbnail Image: The thumbnail image should be compelling and relevant because the thumbnail image will be visible whenever the video is indexed. Try using Canva for editing, it's simple and free to use.
Engagement: Your channel's engagement is very important for the ranking of your videos because YouTube also keeps an eye on your channel's engagement which includes the likes and dislikes on your videos as well as the number of comments and shares.
Even if you are getting a lot of Dislikes Youtube just know them as Engagements.
So keep making content, Make content people would like and share
Subscribers: It doesn't matter how many subscribers you have on YouTube but the important factor is how many people subscribe to your channel after viewing at least one of your videos.
The number of subscribers on your channel is an indication that your videos are relevant and provide some value to the viewers.
The Complete YouTube Marketing Strategy:
YouTube marketing is much similar to the other social media marketing platforms.
Creating a complete marketing strategy is the first step and first of all, you will have to define your goals to create your YouTube marketing strategy.
Make a list of the specific targets that you are willing to achieve, such as:
Clicks and traffic
Engagement
Reach and number of subscribers
The SMART model is the most effective way to put together the desired objectives.
The SMART model comprises of; Specific, Measurable, Attainable, Relevant, and Time-bound.
Use this model to make sure that your objectives are specific, have a deadline, and are performable.
Furthermore, it becomes very important for you to measure your progress accurately.
Hence, this stage of strategizing can be really helpful for you to establish your KPIs (key performance indicators).
When starting out don't think of this as a income stream.
build an identity and build influence, the money will follow. There are channels that don't run ads on their videos but they get their income from other sources such as Affiliate Marketing or Brand Promotions
How to Become a Successful YouTube Marketer?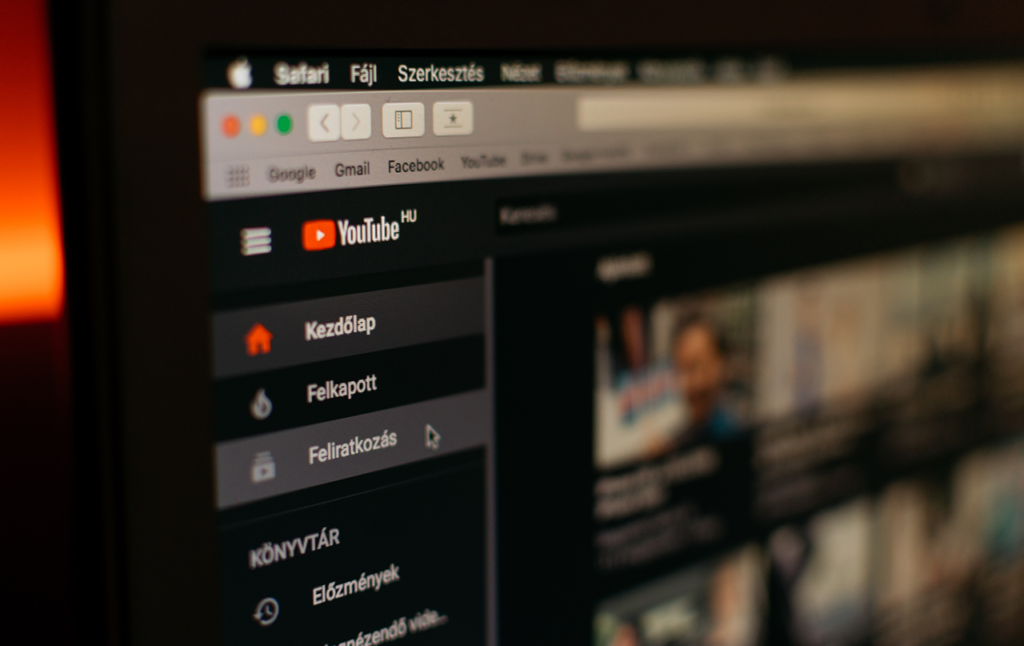 As I mentioned earlier, YouTube can be turned out as a great platform to promote your brand and help you reach the targeted group of audience.
Make the most out of your Time and Energy and Build a strategy using the following Tips
Always aim for a long term success and strategize your YouTube presence for the future.
Try to plan and shoot your videos in advance in order to make sure that you publish new and high-quality content on a regular basis. (consistency)
Don't be an over perfectionist at first, you'll make mistakes. You'll Learn from them, you'll evolve.
Always try to explore and create different types of videos (in your niche) so that your videos can reach a wider audience. And then identify what works for you.
Take out some time to engage with your subscribers and viewers to maintain a trustworthy relationship with your fans, as well as try to boost engagement with every video.
Identify what is trending in your niche and make content based on that.
Make everlasting content so you can get views from them over and over.
Do Keyword Research to find what topics to concentrate more on.
VidIQ or TubeBuddy can help you with this.
Conclusion
Congratulations, you are now familiar with the basics of YouTube Marketing and I have included several YouTube marketing tips that you can use as a beginner to make your brand presence online.
There are several YouTube marketing strategies that I have mentioned in the above content that you must follow in order to reach a wider audience and run a successful YouTube marketing campaign.
Furthermore, you must be aware of the opportunities that you have on this platform that makes you decide your path and helps you achieve success in your life.
There are thousands of famous personalities on YouTube who started with almost nothing in their hands but today they are well-known for their content and they have achieved much in life and are amongst the most successful personalities in the world.
This is how YouTube can change your life.
So, if you have those abilities to create high-quality content and interact with your potential customers if you can dedicate some time regularly and you can maintain a particular routine for YouTube then you can definitely achieve success in this field.
So what are you waiting for? Just go and start with it. We can't wait to watch the outrageous content that you produce.
Just Start, Don't Hesitate.
Want more tips and strategies? Subscribe to our Newsletter and get Them Right into your Inbox